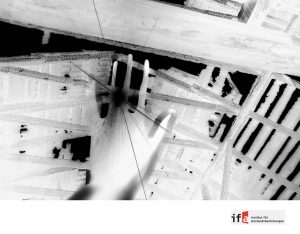 Memory Ownership: Between Censorship and a Diary
Eröffnung
15.07.2022
19:00 UHR
Künstler*innen
Olga Bubich
Yanina Boldyreva
Dick Lau
Teresa Eng
Nicht nur aus persönlichen Motiven können Erinnerungen - individuell oder kollektiv - (selbst-)zensiert oder gelöscht werden. Und nicht nur aus Gründen der Sicherheit oder der sprachlichen Bequemlichkeit. Leider kennt die menschliche Zivilisation zahlreiche Beispiele, bei denen ganze Sprachen, ganze Nationalitäten, ganze Jahrzehnte der Geschichte von Ländern Gegenstand einer erzwungenen Gedächtniszensur waren. In der ersten Hälfte des 21. Jahrhunderts scheint die Menschheit viele Prüfungen zu wiederholen, von denen sie hoffte, dass sie der Vergangenheit angehören würden: Wir haben erneut mit Krankheiten, Ungerechtigkeit und Gesetzlosigkeit, Leiden und dem Tod von Unschuldigen zu kämpfen, die durch den Wahnsinn selbsternannter Führer verursacht wurden, deren Wissen über die Geschichte der Menschheit zu kurz zu sein scheint. Immer wieder müssen wir um unsere Erinnerungen kämpfen und sie gegen äußere Einflüsse, Zensur und naturbedingte Verfälschungen schützen.
Etwa 50 % unserer Erinnerungen verändern sich im Laufe eines Jahres auf natürliche Weise durch die angesammelten Erfahrungen und Emotionen, aber viel mehr Schaden wird angerichtet, wenn die Veränderungen durch äußeren Druck verursacht werden. Wem gehören also unsere Erinnerungen wirklich? Wem gehört die ursprüngliche, "wahre" Aufzeichnung dessen, was wir gesehen, gefühlt und erlebt haben? Was kann man tun, um sich gegen die Zensur der Erinnerung zu wehren? Eine neue Ausstellung und eine neue "Halbtotale" zum Thema bringt in der AFF Galerie vier Künstler aus Belarus, Sibirien, Hongkong und Kanada zusammen, deren Werke verschiedene Ansätze zur Erforschung der schwer fassbaren Natur der Erinnerung aufzeigen. (Text: Olga Bubich)
"Halbtotale" Talk zum Ausstellungsthema mit Olga Bubich und Franca Wohlt: Sonntag 17.07., 17.00 Uhr
Gefördert durch das CrossCultureProgramm des ifa Instituts für Auslandsbeziehungen.
Bild: © Yanina Boldyreva aus der Arbeit "Teplushka"
CARING of MEMORIES - FIGHTING SILENCE, IDEOLOGY, and CENSORSHIP
Text: Olga Bubich
In the book "Ellis Island" the French novelist Georges Perec shares a story of a very particular place – an 11-hectare plot of land in the Upper New York Bay that, despite its size, played a big role in the lives of more than 10 million people. In the late 18th – early 19th century, it was the first earth immigrants who travelled from Europe in search of a better life stepped on. However, before being allowed to move on to the States, they had to pass inspection and medical checkups – the procedures held immediately upon their arrival, on the island.
During this primary registration, many newcomers, as Perec notes, changed their first and last names to adopt different identities, as they were about to start their lives anew in a place they approached as paradise-like. That was how "Adam became Adams, Goldenburg – Goldberg and Gold – Goldstein," the writer concludes. Such a conscious and in a way forced act of cancelling, or "forgetting", of one's origin had to do with a number of reasons among which was the desire to become invisible in the freshly chosen world, to sound more "English" and thus – attract less attention and evoke fewer questions.
Another episode of the name change is the case of the American artist Phillip Guston – born Goldstein. Phillip's parents fled from Odessa, Ukraine, in 1905 during an upsurge of attacks by Cossacks and a Tsarist militia who targeted, tortured, and killed Jews: grew up on the stories about hiding in the basement, the artist feared his acceptance as a Jew and changed his last name into something more "neutral-sounding" – the secret he kept until the final years of his life. Analyzing Guston's biography in her latest book "Everybody", Olivia Laing concludes, "It [name change] represents an aspirational attitude to the life that lies ahead, and also begs the question of what and who is being discarded".
However, not only for personal motives can memories – individual or collective – be (self-)censored or erased. And not only pursuing the goals of safety or linguistic convenience. Unfortunately, human civilization knows numerous examples, when the subjects of forced memory censorships were entire languages, entire nationalities, entire decades of countries' histories. Too well do we remember book burning raids held in 1933 by Nazi soldiers, "Cultural Revolution" in China, or Kurdish literature ban in 1946 Iran. Too short are, however, the memories of Putin's regime supporters that initiated the "denazification campaign" as a pretext to destroy the Ukrainians – the nationality for decades called "brotherly".
The crucial importance of memories was something that ideological leaders and repressive regimes always clearly realized. In different periods and in different countries they tried to distort them, replace them with messages beneficial for their own needs, and silence the truth. Today, among the tools widely used by dictatorial regimes, there is fake news, propaganda, and censorship—all rooted in fear of those in power. And very often not only is freedom of expression at stake, but what underpins it—the freedom of thought. Ideological memory censorship might lead to the names of traitors and tyrants magnified and those of poets and artists let slip.
What raises as a result of memory repression is silence – "a product of violence, the consequence of an unspoken and omnipresent physical threat", as Olivia Laing puts it, recalling Nina Simone's uneasy fight against racism in the second half of XX century. Silence the artists have always tried to challenge by their attempts to stay true to themselves – to exercise their duty to reflect the reality they live in. But overcoming memory censorship is also something we all can do. Resisting it, we can avoid collective amnesia by taking care of our memories and claiming our ownership of them – using the means available to us: sharing our recollections with the close ones, creating our own resourceful "places of commemoration", and taking care of our future by documenting the present.
Besuch
Adresse
AFF Galerie
Kochhannstraße 14
10249 Berlin
Öffnungszeiten
Während der Ausstellungen
Samstag und Sonntag
15.00–18.00 Uhr
Anfahrt
M5, M6, M8, M10
Landsberger Allee / Petersburger Straße
S41, S42, S8, S85, S9
Landsberger Allee
U5
Frankfurter Tor
Verein
Die AFF Galerie ist eine nicht-kommerzielle Galerie für zeitgenössische Fotografie, die von den Mitgliedern des Vereins betrieben wird.
Die AFF Galerie bietet Raum für die Präsentation zeitgenössischer Fotografie. Sie bietet Raum für innovative Konzepte und einen kritischen, unabhängigen Blick auf die junge Foto-Szene. Damit leistet sie einen inspirierenden, aber auch disruptiven Beitrag in der Auseinandersetzung mit Fotografie.
Durch ihre nichtkommerzielle Ausrichtung ist die AFF Galerie unabhängig in der Wahl und Kuration ihrer Ausstellungen. Diese werden sowohl durch die Mitglieder des Vereins als auch durch freie Kurator*innen betreut und mitgestaltet.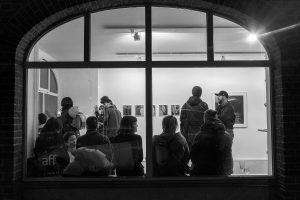 Mitglieder
Julia Brigasky

Anne Erhard

Sven Gatter

Florian Grosse

Lukas Heibges

Maidje Meergans

Natascha Pohlmann

Sarah Straßmann

Matthias Walendy

Franca Wohlt
Medienpartner