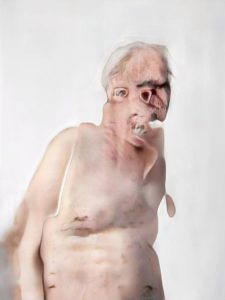 Coded Bodies
artists
Alexander Kadow
Lina Scheynius
Ivonne Thein
Artificial intelligence and algorithms play a central role in the depiction of the human body. With "Coded Bodies", the AFF Galerie presents a broad spectrum of the influences of AI: With "Techno Bodies," Ivonne Thein reflects on images of the body in our digital culture. Based on X-ray images and digitally generated interpretations of them, Alexander Kadow's work "The Individual Below" addresses the relationship of the individual to data sets. Lina Scheynius' photographs of partly naked bodies are repeatedly censored by the algorithm on Instagram, which questions not only the visibility but also the actual freedom of the, often female, body.
Curatorial team of AFF Galerie: Julia Brigasky, Maidje Meergans
The exhibition is supported by the Senate Department for Culture and Europe Berlin.
Visit
Address
AFF Galerie
Kochhannstraße 14
10249 Berlin
opening hours
During the exhibitions
Saturday and Sunday
3-6 pm
transport
M5, M6, M8, M10
Landsberger Allee / Petersburger Straße
S41, S42, S8, S85, S9
Landsberger Allee
U5
Frankfurter Tor
society
AFF Galerie is a non-profit photography gallery located in Friedrichshain, Berlin. Run by a collective of photographers from varied backgrounds, it is a platform for contemporary photography that showcases the work of emerging, upcoming and established artists.
The gallery provides a space for networking and helps to promote the projects of national and international photographers.
Due to the non-commercial mission of the gallery, AFF Galerie is independent in the selection and curation of its shows. The exhibitions are put together by the collective's members with the support of well-known curators.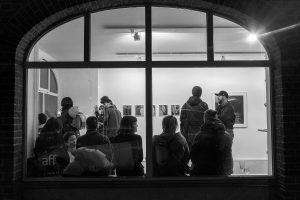 members
Julia Brigasky

Anne Erhard

Sven Gatter

Florian Grosse

Lukas Heibges

Maidje Meergans

Natascha Pohlmann

Sarah Straßmann

Matthias Walendy

Franca Wohlt
media partner