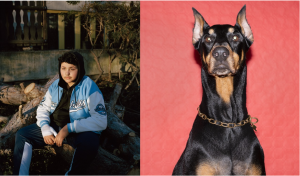 Two Bears and a Strawberry Tree
artists
Sergio Belinchón
Laura C. Vela
Émilie Delugeau
André Groth
Manuela Lorente
FASE11 x Alejandro Marote
more info
Against the backdrop of this year's 35th anniversary of the city partnership between Berlin and Madrid, AFF Gallery presents the multisensory group exhibition "Two Bears and A Strawberry Tree. A Photographic Dialogue between Berlin and Madrid." Three international pairs of Berlin- and Madrid-based photographers enter into an artistic dialogue. Together they illuminate personal and fictional stories of cultural clichés. They tell of searching for and finding identity and a home. But they also approach, through documentary and conceptual approaches, the transformation and formlessness of the big city - as landscape, historical setting and living space.
Photos © André Groth © Manuela Lorente
Visit
Address
AFF Galerie e.V.
Kochhannstraße 14
10249 Berlin
opening hours
During the exhibitions
Saturday and Sunday
3 - 6 pm
transport
M5, M6, M8, M10
Landsberger Allee / Petersburger Straße
S41, S42, S8, S85, S9
Landsberger Allee
U5
Frankfurter Tor
society
AFF Galerie is a non-profit photography gallery located in Friedrichshain, Berlin. Run by a collective of photographers from varied backgrounds, it is a platform for contemporary photography that showcases the work of emerging, upcoming and established artists.
The gallery provides a space for networking and helps to promote the projects of national and international photographers.
Due to the non-commercial mission of the gallery, AFF Galerie is independent in the selection and curation of its shows. The exhibitions are put together by the collective's members with the support of well-known curators.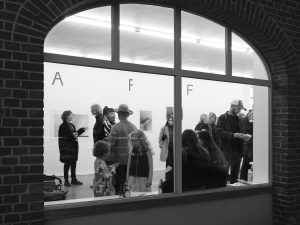 members
Julia Autz

Julia Brigasky

Sven Gatter

Florian Grosse

Maidje Meergans

Natascha Pohlmann

Saskia Reis

Sarah Straßmann

Matthias Walendy
media partner